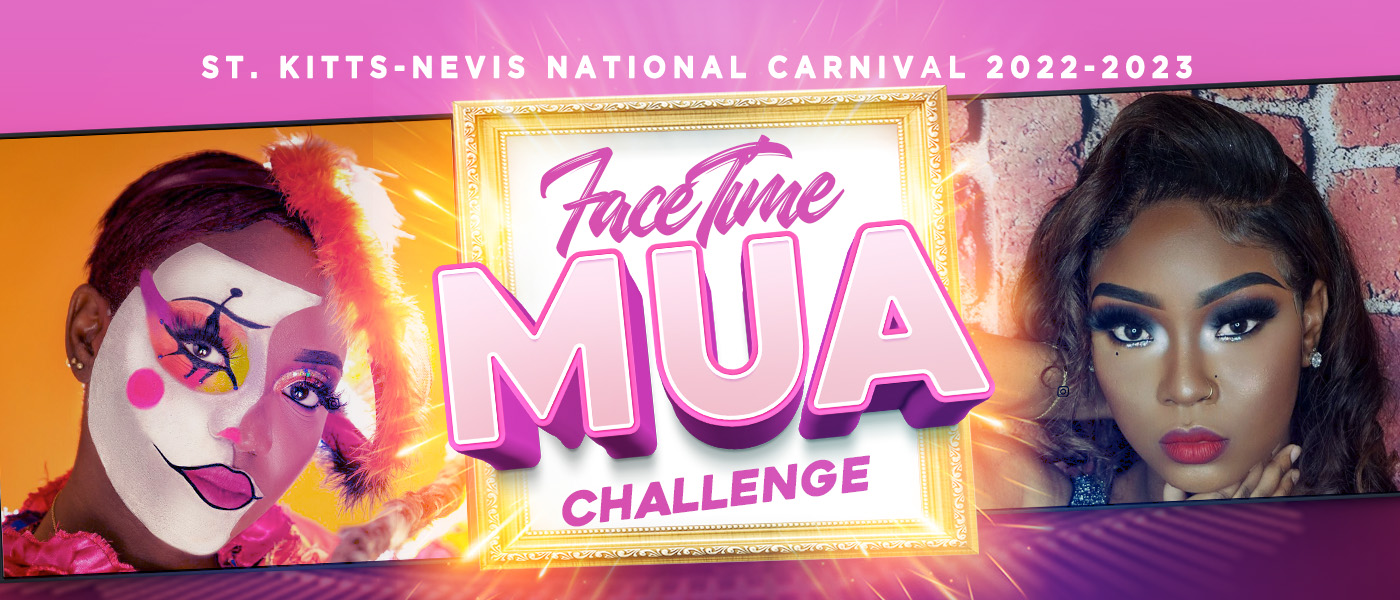 FaceTime Virtual MakeUp Artist Challenge is designed to showcase SKN MUA talent.

Between Monday 7th November, 2022 and Monday 21st November, 2022, Makeup Artists based in St Kitts & Nevis can create looks via photos posted on their public social media pages, specifically, Facebook and/or Instagram. Winner of each category will receive a EC$2000 cash prize.
Rules & Regulations
CATEGORIES
Folklore Fusion
Create a look focusing on aspects of our folklore: Bull, Masquerade, Clowns, Actors etc.

Avant Garde
Create a look that is exotic, high fashion, unique and innovative.

A Makeup Artist can submit up to two (2) looks in each category.
Only Makeup Artists in St. Kitts & Nevis are eligible to win.
The submitted look must be original and not a re-creation of an existing look.
Only submissions via photos posted between November 7, 2022 and November 21, 2022 will be eligible.

Must tag the National Carnival Committee on Facebook & Instagram @SKNCarnival with the hashtags #SKNCarnival #SugarMas51 #FaceTimeMUAChallenge.
Submissions will be judged on:
Originality
Creativity
Application of Technique
Relevance to theme
Presentation

After the submission period, judges will select ONE winner from EACH category. Announcement on Wednesday 30th November, 2022.